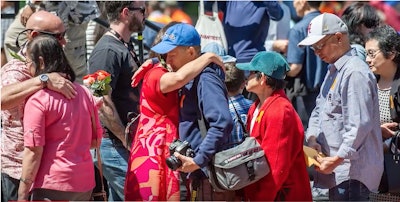 Caltrans recently paid tribute to two of its employees killed in 2017 during the agency's 28th Annual Workers Memorial at the California State Capitol.
Dignitaries, Caltrans employees, and family and friends paid special tribute to Si Si Han and Annette Brooks at this year's memorial.
Han was killed while collecting tolls at the Bay Bridge when a box truck collided with several other vehicles and her toll booth on Dec. 2, 2017.
The driver was arrested on suspicion of driving under the influence and vehicular manslaughter. Han was with Caltrans for more than 10 years.
Brooks, a steel structural painter supervisor, was shot and killed at a Caltrans facility in Rio Dell on April 24, 2017. She started her career with Caltrans more than 35 years ago as a toll collector.
There have been a total of 188 Caltrans employees who have lost their lives on the job since 1921. Many died as a result of drivers being distracted, inattentive or under the influence.
"The workers memorial helps us keep our fallen colleagues' memories alive and recognize the tremendous loss that their loved ones have suffered," says Caltrans Director Laurie Berman.
"It is also an opportunity to remind ourselves that it is our responsibility to help keep our highway workers safe by slowing down, paying attention and moving over when amber lights are flashing."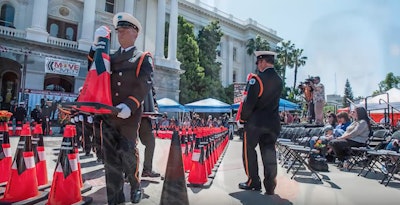 The Workers Memorial is held to remember those who lost their lives building, maintaining, and operating California's world-class transportation system, Caltrans officials say.
See a related video below.