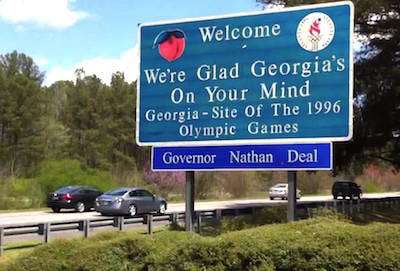 The Georgia Department of Transportation (GDOT) awarded 388 construction contracts valued at $1.3 billion in fiscal year 2017, which ended June 30, with maintenance projects accounting for 43 percent and road projects making of 35 percent of the total.
The combined total for FY 2016 and FY 2017 was close to $3 billion.
"FY 17 has seen a continuation in Georgia DOT's increased investment in taking care of existing roadways and bridges throughout the state, and we look forward to extending that investment as the years unfold," says GDOT Commissioner Russell McMurry. "In addition to roadway resurfacing, safety projects and widening projects, GDOT has moved ahead with our 10-year Major Mobility Investment Program to address congestion along key freight and mobility corridors in preparation for a growth in freight traffic statewide."
Earlier this month, GDOT also awarded 26 construction contracts valued at $138.7 million. The largest valued contract ($48.3 million) is for construction and widening on 3.8 miles of Jimmy DeLoach Parkway in Chatham County, as well as construction of six bridges. Balfour Beatty Infrastructure, Fleming Island, Florida, was awarded the contract and is expected to complete the work by Oct. 31, 2021.
GDOT awarded the second largest contract ($26.4 million) to CMES of Norcross, Georgia, and it includes construction of 2.2 miles of new interchange on U.S. 29/ST 316 at SR 81 in Barrow County. The expected completion date is Oct. 31, 2020.
Other contracts awarded include:
13 off-system bridge replacements on local roads, a total investment of
$17 million.
15 bridge rehabilitations or replacements on state roads, an investment of
$16.3 million.
$15.9 million for 53 miles of resurfacing and maintenance on state highways.
Passing lane project in Harris County; turning lane project in Henry County.
Safety and operational improvements including intersection, traffic signal, signing and pavement marking upgrades.