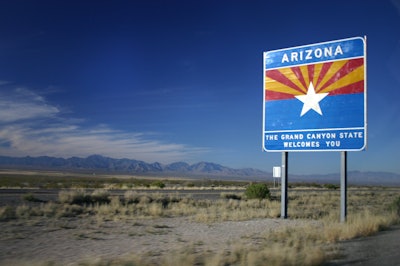 Arizona's National Summer Transportation Institute, which introduces high school students to transportation-related careers, is adding Gila Community College and Pima Community College in addition to what has been available at Arizona State University.
The Federal Highway Administration funds the program which costs students nothing. The Arizona Department of Transportation (ADOT) handles the program, consisting of four camps lasting a week, for the state.
ADOT's On-The-Job-Training Supportive Services Program, part of the agency's Business Engagement and Compliance Office, arranged for the institute to be offered at camps that lasted two weeks each at Gila Community College campuses in Globe and Payson. A two-week camp at Pima Community College will be offered in Tucson later this summer, pending an agreement with the college.
"Whether it's designing and building the Loop 202 South Mountain Freeway or using Intelligent Transportation Systems to move traffic more efficiently, engineering is critical to transportation," ADOT says. "While some participants may eventually work in the field, the institute's goal is exposing students to transportation-related career options, including engineering, as an essential part of STEM education."