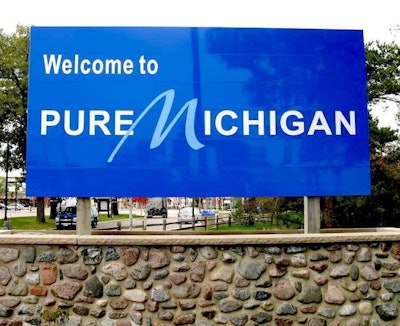 The Michigan Department of Transportation (MDOT) is planning to prepare a Supplemental Environmental Impact Statement (SEIS) on the modernization of Interstate 94 in Detroit to address using existing roads as local connections to the service drives and interchanges.
The SEIS would also address local access ramp modifications to and from I-94 at M-10 (Lodge Freeway) and I-75, and converting select existing pedestrian bridges to the Complete Streets model.
The Notice of Intent on the SEIS will be published in the Federal Register.
The Federal Highway Administration (FHWA) had approved the Final EIS for the project in December 2004. FHWA had issued a Record of Decision in December 2005 that allowed MDOT to move forward with final design and construction activities.
The project includes:
Reconstructing nearly 7 miles of freeway between Conner Avenue and the I-96 interchange
Constructing an additional through-lane in each direction
Replacing more than 60 bridges
Modernizing the interchanges at I-75 and M-10 (Lodge Freeway)
"In summer 2015, MDOT hosted open houses in Detroit where feedback gathered from the public focused primarily on local neighborhood connectivity," the agency reports. "MDOT elicited members of the Detroit Planning Department to assist in further development of connectivity improvements over the freeway, which included 2016 workshops to review changes in neighborhood mobility and future visions for city residents. The results of the workshops reflected modifications to the original EIS without expanding the footprint of the freeway design. These modifications were presented to the public in fall 2016 at a second round of MDOT-hosted open houses in Detroit."
After the draft SEIS is published, MDOT plans to schedule a public hearing to solicit public comments. More details on the project are available here.