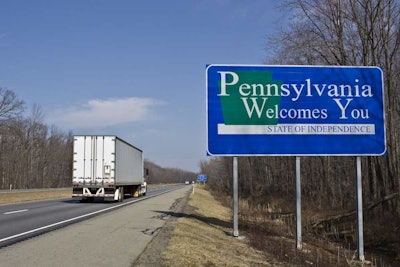 The Pennsylvania Department of Transportation (PennDOT) reports traffic deaths last year are the lowest they have been since records have been kept, going back to 1928. In 2016, there were 1,188 fatalities on the state's roadways, a reduction of 12 compared to 2015.
"Our biggest priority is to keep the public safe through innovation, roadway improvements, and educational outreach," says Gov. Tom Wolf. "As fatality numbers continue to trend downward, we still need to change driver behavior, keeping in mind that each person killed in a crash is a member of someone's family."
PennDOT reports traffic fatalities in multiple categories, and says the number of run-off-the-road crash fatalities decreased from 580 in 2015 to 518. Fatalities from hitting fixed objects also dropped from 459 to 401, and deaths from drinking driver crashes fell to 263 from 306. However, some types of crash fatalities increased, as the number of fatalities from crashes at intersections increased to 279 from 251, and pedestrian deaths increased from 153 to 172.
The agency reports it has put more than $376 million in Federal Highway Safety Improvement Program funds toward 434 unique safety projects from 2012 to 2016. Over those four years, PennDOT also invested $50 million in "low-cost safety improvements" at about 4,000 sites. These include features such as centerline and edge-line rumble strips and signing and pavement markets. Another $20 million in federal grant funds are used for safety education and enforcement across the state.
PennDOT also created the Pennsylvania Crash Information Tool website dotcrashinfo.pa.gov to provide crash data from law enforcement for the public. Information on the map includes fatality and crash data using criteria such as number of crashes and vehicles or people involved filtered by timeframe and county/municipality.