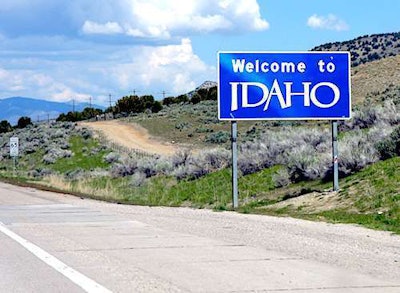 Several bridges on Interstate 15 between Blackfoot and Idaho Falls in Bingham County, Idaho, will be repaired or upgraded in a series of projects that are now underway and should be completed by late October, the Idaho State Journal reports.
According to the report, the work is being funded by new revenue approved by the Idaho Legislature in 2015. Once the funding was approved, the Idaho Transportation Department advanced a group of maintenance projects, including the bridges along I-15.
Work on the bridges will include concrete crack repair, patching or replacing crumbling sections of concrete above and below the structures, and some full concrete deck reconstruction.
After a crossover is built at milepost 99.7 to separate fast-moving traffic from highway workers for safety, crews will replace the decks on the Springfield-Aberdeen and Peoples Canal bridges and place a silica-fume overlay to protect the deck surface from weather and water damage.
Work will also include placing a new asphalt deck on the Danskin Canal bridge and upgrading the substructure on the Riverside Canal bridge. Each bridge will also have guardrail work and substructure repair.
Substructure work on the bridges will take place from September 1 – October 28. DL Beck is the contractor on the $1.5 million project.