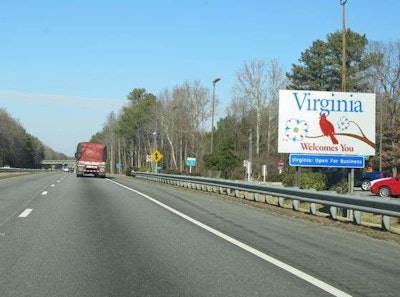 Virginia's SMART SCALE, a system that prioritizes transportation projects based on need, has been awarded the State Transformation in Action Recognition (START) award from the Southern Legislative Conference (SLC) of the Council of State Governments.
"This STAR award reflects how SMART SCALE is transforming the way Virginia selects, funds and builds transportation projects," says Gov. Terry McAuliffe. "In Virginia, we are no longer allowing politics and subjective wish lists to drive decision making – we are using data to prioritize and build the right projects to promote economic growth and a higher quality of life. I am proud that the Southern Legislative Conference has recognized SMART SCALE as an innovation in government that will make every transportation dollar work better for Virginia taxpayers."
In June, the Virginia Commonwealth Transportation Board (CTB) approved the Virginia Department of Transportation's (VDOT) six-year improvement program that, for the first time, used the SMART SCALE to score projects. The CTB approved the SMART SCALE program last year. The state legislature passed the measure in 2014.
VDOT says project merits are evaluated on improvements to safety, congestion reduction, accessibility, land use, economic development and the environment.
"The STAR award is the result of an intensive collaborative effort, made possible by Gov. McAuliffe and bipartisan support of the general assembly, to bring localities and regional bodies across the state together to develop an outcome-based scoring system of transportation projects, the only one of its kind in the country," Transportation Secretary Aubrey Layne says. "It took an intensive staff effort led by Deputy Secretary of Transportation Nick Donohue to create and implement the process."
The SLC "represents the interests of 15 states and aims to encourage intergovernmental cooperation on policy issues among its members."