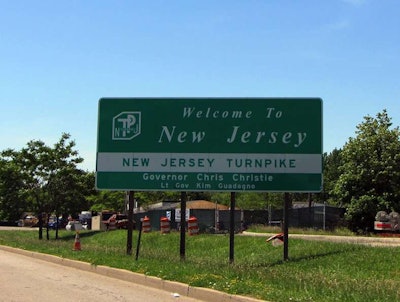 The New Jersey Department of Transportation (NJDOT) and New Jersey Transit have compiled their respective lists of Transportation Trust Fund projects "subject to an orderly shutdown" from Gov. Chris Christie's executive order to stop work on projects in reaction to a gas tax legislative impasse.
The list of the NJDOT projects (43-page document) is available here. The NJ Transit project list (seven-page document) is available here.
Christie last week called out the New Jersey Senate's inaction on the Assembly Transportation Trust Fund package aimed at providing a dedicated gas tax increase offset by two tax cuts.
The executive order had previously required work to stop on the projects by 11:59 p.m. July 2, but a new shut down deadline has been issued for 11:59 p.m. July 8. Work will only stop for seven days and projects "deemed essential for the protection of the health, safety and welfare of all citizens and will not impact projects funded through federal sources" are exempt.
The proposal causing the stalemate called for an increase in the tax on gasoline from 10 cents per gallon to 21.5 cents per gallon, and on diesel from 13.5 cents to 24.5 cents beginning July 1 this year for fiscal year 2017. It also called for these taxes to increase by 2 cents per gallon in subsequent years.
The tax increase would have generated roughly $550 million in additional funding for fiscal year 2017 and roughly $100 million per year in additional funding after that, and pushed total construction project funding to $2 billion per year.