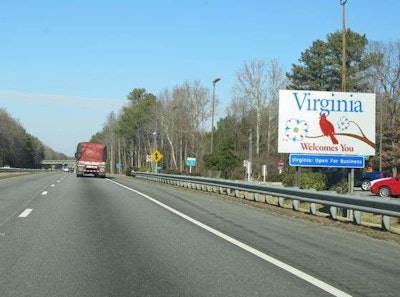 Virginia Gov. Terry McAuliffe recently touted a series of transportation improvements labeled Atlantic Gateway projects that would extend the high-occupancy toll (HOT) lanes along portions of Interstate 95, a new bridge over the interstate and rail improvements, according to a report by the Washington Post.
McAuliffe spoke of the projects on WTOP's "Ask the Governor" segment on June 29.
Virginia recently submitted an application to the U.S. Department of Transportation's (USDOT) FASTLANE program, seeking $200 million in grant funds to help with the estimated $1.4 billion in costs for the set of projects.
The FASTLANE program was made possible by a provision in the FAST Act called the Nationally Significant Freight and Highway Projects program. This is designed to fund both small and large projects based on size and meeting certain requirements, and is authorized for $4.5 billion through 2020.
There is only $800 million available for the program for fiscal year 2016 and the USDOT received 212 applications valued at $9.8 billion earlier this year.
The Atlantic Gateway program would specifically be made up of four components: rail infrastructure, I-395 improvements; I-95 improvements; and corridor-wide intelligent transportation systems and transportation demand management improvements. The I-95 component would add southbound capacity across the Rappahannock River and the HOT/express lanes to Fredericksburg.
McAuliffe said he expects to hear something on the FASTLANE grant shortly, and says the program would be one of the largest transportation infrastructure projects in the state's history.
"This will be the most comprehensive transportation package in Virginia history," McAuliffe said after the radio show, according to WTOP. "If the secretary of transportation is watching, this is the single biggest thing he can invest in … this is more congested than Atlanta or even Miami and he has the opportunity to unlock this region."