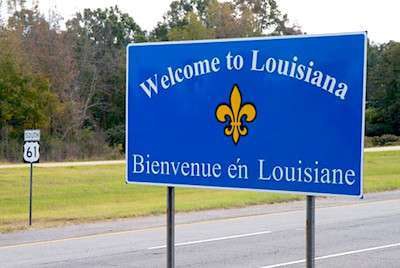 Louisiana Gov. John Bel Edwards has created the Governor's Task Force on Transportation Infrastructure Investment to find consistent sources of funding for transportation projects.
Louisiana Department of Transportation and Development Secretary Shawn Wilson will serve as co-chair of the group.
"For years, the Transportation Trust Fund has been raided to pay for other priorities, leaving a $12 billion backlog in critical infrastructure projects," said Gov. Edwards. "Those days are over. It's time we start reinvesting in our roads, bridges, and ports, and by re-engaging our federal partners, we're going to do everything we can to improve infrastructure across Louisiana. I look forward to working with this task force to identify priority projects in every region of our state."
The task force will work to research, identify and make "specific actionable recommendations" for finding "increased levels of recurring funding" for highway and bridge maintenance projects in the state.
It also is designed to make recommendations for funding "a robust, multimodal construction program" to meet immediate needs for infrastructure investments and to build "megaprojects" that are part of the Louisiana State Transportation Plan, Priority A and Priority B.
"Over the next six months, the Task Force will craft a plan for Louisiana to meet its full potential as a leader in multimodal transportation. With sound and sustainable policy, DOTD can and will deliver a transportation system the people of Louisiana deserve," says Wilson.
The group has until Jan. 1, 2017, to submit their recommendations to the governor. Members of the task force, which will number no more than 18, will be comprised of broad range of government, trade association and industry representatives.
The executive order creating the task force is available here.