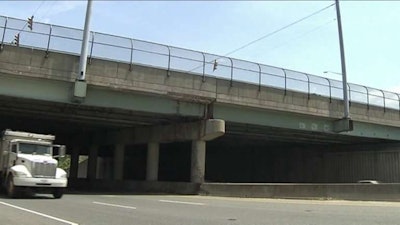 The advocacy group Progress Iowa says Iowans are driving on some of the worst bridges in the country, kcrg.com reports. The group is calling on state lawmakers to provide more funding to the Iowa Department of Transportation for bridge inspections, after the legislature cut nearly $5 million from this year's DOT budget.
"Iowa is now number one in the country for having the most structurally deficient bridges, which is not a ranking we should be proud of. It's something we need to address," Matt Sinovic, the executive director of Progress Iowa, tells the news agency.
On May 19, Progress Iowa held a press conference at the Highway 415 Bridge that crosses over Northeast 66th Ave. in Ankeny to draw attention to the fact that it is one of the thousands of bridges deemed structurally deficient in the state, whotv.com reports. The group is encouraging people to contact their local lawmakers to voice concerns about bridges in their areas.