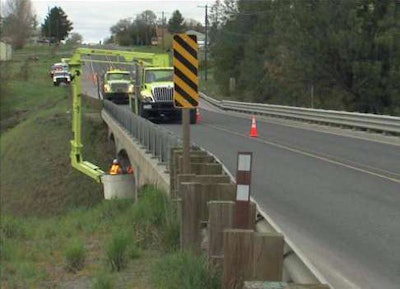 Bridge inspectors in Spokane regularly inspect bridges to make sure they are safe for vehicles. And there's nothing especially surprising about that fact to those within the transportation industry. But it's a fact those inside the Washington State Department of Transportation reiterated to a public growing more and more worried about the stability of their infrastructure.
"We won't hesitate to close it, if we think there's a problem," Greg Siepel, a Washington State Department of Transportation (WSDOT) regional bridge inspection engineer, tells KHQ. He explains that bridge inspectors look for three main things: maintenance, traffic, and structural conditions.
According to the news agency, the state inspected more than 2,000 bridges during the time period between July 2014 and June 2015 with approximately 40 trained engineers and technicians doing all the work.
Siepel says that the biggest problem they've seen has been people not obeying posted limits. "The posted limits that we put on bridges aren't just convenient suggestions," he tells the news agency. "A lot of times they get treated that way. Other times I guess people just miss them."