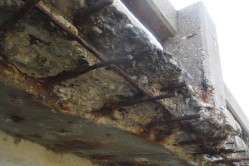 A report by the American Road & Transportation Builders Association (ARTBA) shows a need to change how Wisconsin funds highway and bridge projects. According to wrn.com, the study found that approximately 9 percent of Wisconsin's bridges are structurally deficient.
Wisconsin Transportation Development Association President Jerry Derr tells the news agency that the state does an excellent job of inspecting bridges and prioritizing repair or replacement work, but that finding enough funding is increasingly difficult.
He warns that Wisconsin is "heading down a path here where funding is not going to be available to maintain these bridges."
Derr says the next state budget needs to get serious about the issue by exploring new revenue sources, such as increasing the gas tax or vehicle registration fees, which he says he believes the taxpayers would support.
"I think the motoring public understands that roads are deteriorating…they see it every day," he tells the news agency. "Obviously the issue elected officials have is that 'tax' word…they don't like that. If you go out and talk to your constituents, and lay the facts out there, and express the need…they'll work with you."
State lawmakers wrestled with road funding last spring, at which time Republicans ended up reducing the amount requested by Gov. Scott Walker.