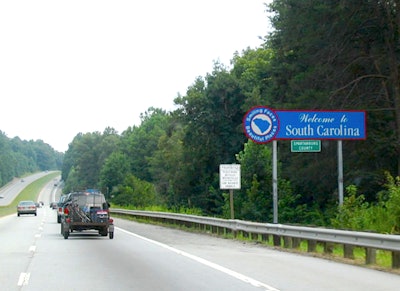 South Carolina lawmakers have agreed to put forward a bill to set aside $400 million for transportation funding out of the general state budget to avoid raising the gas tax.
According to the Associated Press, the agreement, which might be voted on as early as next week, comes at the end of weeks of debate and Republican filibustering. Initially, Democrats weren't happy with the plan as many were hoping for an opportunity to raise the state's gas tax. They eventually relented and agreed to put the bill forward if they could add new amendments and debate the issue longer than would typically be allowed.
Senate Majority Leader Harvey Peeler (R-Gaffney) said the state's Republicans felt the need to get some type of transportation funding through after months of stagnation in the debate. Republicans felt there was no need to raise the gas tax because there was already enough money going to roads.
"We have to fix the way we fix roads before we give them more funding," Sen. Larry Grooms (R-Charleston) said.
The new plan would send $400 million to transportation funding from the general state budget. It also allows the governor to appoint all eight members of the Department of Transportation board, with the Senate still confirming the appointees.
DOT Sec. Christy Hall has said the plan from Republicans would help to bring pavement on nearly all of the state's interstates to "good" condition, improve less than half of the state's primary roads, cut in half the number of deficient bridges and relieve congestion. However, Hall had previously said the state's DOT needed $1 billion in order to fix everything that had to be done.