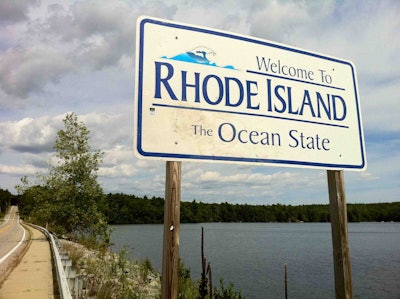 As part of the Rhode Island Department of Transportation's (RIDOT) efforts to reorganize to improve project delivery, the agency is changing and adding new positions as well as enhancing its new Division of Project Management (DPM).
The DPM is charged with oversight and management of projects from design through completion.
RIDOT recently held public hearings on classified and unclassified service classifications and pay plans that will authorize 14 positions.
"While we've worked hard to support the improvement of our roads and bridges, a primary focus of the new administration also has been to move quickly to get our house in order and put the Department in the best position for success," RIDOT Director Peter Alviti Jr. says. "A project management approach – an industry standard in all manner of construction – will ensure that the taxpayers' dollars are protected as we build a world-class transportation system and a stronger Rhode Island."
RIDOT says its project managers will monitor schedules, coordinate permits and regulatory requirements and make sure projects are completed on budget and on time and be of high quality. The public hearings focused on efforts to create four classifications of project management, including two levels of project managers.
Additional new classes of RIDOT positions include:
Administrator, Division of Planning
Chief Operating Officer
Legislative Director
Administrator, Stormwater Management
Administrator, Office of Transit, New Starts, Operations and Transportation Alternatives
Chief Safety Officer
Manager, Construction Management
Manager, In-House Design Engineering
Administrator, Civil Rights Programs
Manager, Materials and Quality Assurance
RIDOT also plans to eliminate 40 funded administrative positions and transfer the number of employees to the Maintenance and Operation Division to add more staff to work on day-to-day activities such as pothole repair, snowplow operation, road sweeping and traffic signal and street light repair.
"Preventative maintenance is critical in keeping our roads and bridges in good condition and extending their service life," Alviti says. "It's common sense. If we keep doing what we've always done in our Maintenance division, we'll get what we have now—a division that lacks the tools and personnel to do its job."