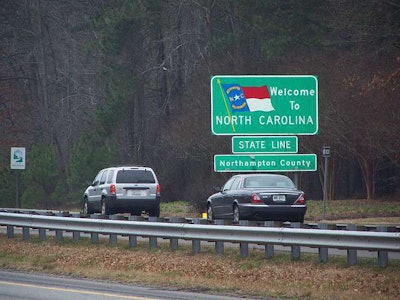 North Carolina will dedicate $50 million to highway safety improvement projects across the state in an effort to reduce traffic accidents and boost overall highway safety.
The North Carolina Department of Transportation (NCDOT) will advance the funds and request reimbursement payments through the federal Highway Safety Improvement Program.
"These investments in road safety will help save lives," Gov. Pat McCrory said in making the announcement. "One of my top priorities as governor is to ensure the safety and security of all North Carolinians."
Safety improvements to be completed include high friction pavement, additional turn lanes, guardrails, traffic signals, updates to banking of roads through curves, widening lanes and adding raised concrete islands.
NCDOT will dole out $1 million each to its 14 highway divisions. The rest of the funds, $36 million, will be "targeted to combat safety hazards across the state using a data driven process," such as local crash data. Local officials, community leaders as well as citizens also will be allowed to provide insight on traffic hazards to be considered for the funding.
More details on the program are available here.