The Nevada Department of Transportation (NDOT) and the Nevada Treasurer's Office have sold $292.6 million in Highway Revenue Improvement and Refunding Bonds mainly to be used to build Project Neon.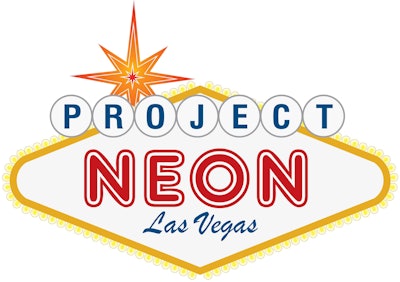 Project Neon is the largest construction project in the state's history and involves widening a 3.7-mile stretch of I-15 between Sahara Avenue and the Spaghetti Bowl interchange (U.S. 95) in downtown Las Vegas.
The bonds will have a "true" interest cost of 2.2 percent, with NDOT reporting a value savings of nearly 10 percent at roughly $14 million. Officials say interest savings from the refunding "helps preserve state transportation funds that would otherwise be used for interest payments.
"Selling these bonds at an opportune time equates to more than $14 million that Nevada taxpayers won't have to pay in financing costs," says NDOT Director Rudy Malfabon. "Under the direction of the State Transportation Board, we also previously changed the proposed financing and construction method used for Project Neon to further save taxpayers millions of dollars."
Officials report receiving eight bids, with Wells Fargo Bank, National Association, submitting the winning bid.
"The timing of the state's sale put it in a position to take advantage of volatile market conditions and the flight to quality in the municipal bond market," says Treasurer Dan Schwartz. "NDOT and Nevada taxpayers were definitely the winners today."