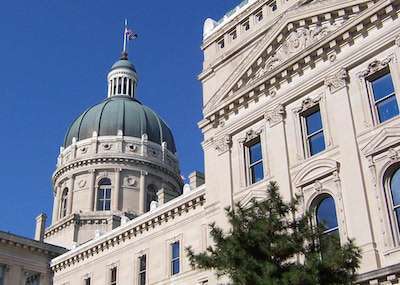 The Indiana House of Representatives has passed a bill that would raise the tax on gas and cigarettes in order to bring in $500 million a year for transportation funding.
According to The Times of Northwest Indiana, the bill would increase the Indiana state gas tax 4 cents per gallon–bringing it to 22 cents per gallon—and automatically adjust it annually with inflation.
The bill would also increase the cigarette tax by $1 per pack. The legislation gives a little relief to taxpayers by reducing the state personal income tax rate from 3.23 percent in 2017 to 3.06 percent by 2025.
"We have a real problem. How we got here doesn't matter. How are we going to move forward?" bill sponsor state Rep. Ed Soliday (R-Valparaiso) said. "This bill has had a lot of work, and people on both sides of the aisle worked together to get here."
H.B. 1001 was passed by the Republican-controlled House easily with a 61-36 vote. However, all House Democrats and eight Republicans voted against the bill.
Soliday said tax hike opponents in the state shouldn't be a concern because residents of Indiana will support a tax increase if it's going towards something the state needs.
"It's our responsibility to lead," Soliday said. "We're being very specific where the money is going to be spent; we're being very conservative in how it will be spent, and 22 states have passed adjustments to the gasoline tax and those aren't all liberal states."
The bill will go to the Indiana Senate next. Meanwhile, the Senate has sent two short-term road funding plans endorsed by Gov. Mike Spence to the House for consideration.
The two chambers are expected to compromise on a highway funding bill by the time the General Assembly adjourns in March.