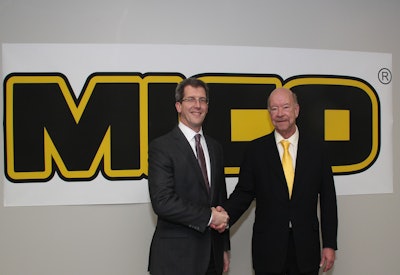 WABCO announced this week that it would purchase MICO Incorporated to become the world's first and only supplier of complete pneumatic and hydraulic brake control systems for off-highway vehicles.
According to WABCO, the company purchased MICO to expand its line braking and control systems in order to include the Minnesota company's specialty of hydraulic braking systems. Along with its technology, MICO also brings to WABCO a revenue stream that reached about $52 million 2015.
"WABCO continues to extend its technology leadership position in the commercial vehicle industry to the off-highway market worldwide," WABCO CEO Jacques Esculier said. "The acquisition of MICO provides us with access to new growth opportunities in the off-highway industry, thereby, enabling WABCO to sustain its outperformance and drive shareholder value."
The purchase opens WABCO up to more access to the off-highway equipment market in North America and increases the global presence of MICO products. MICO brings 260 employees at three locations in America, one in Mexico and one in the United Kingdom.
"We are excited to welcome our MICO colleagues to the WABCO family," WABCO president of Trailer Systems, Aftermarket and Off-Highway Division Nick Rens said. "Over the past 70 years, MICO has become an industry leader in the field of hydraulic braking and control systems for the off-highway market. WABCO's and MICO's engineering capabilities, product offerings, and market presence match perfectly. We are well-positioned to deliver an unprecedented level of product choice, quality, and service to off-highway customers around the globe. Together, we are poised to take our off-highway business to the next level."