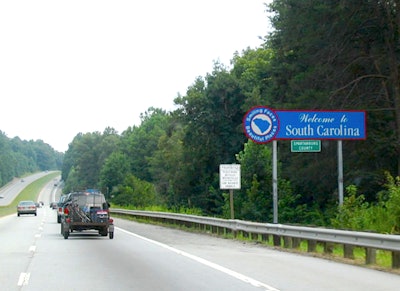 The South Carolina Department of Transportation wants to upgrade sections of Interstate 26, but it's not going to be cheap.
The department announced proposals for two new widening projects for the interstate—one located in Newberry, Lexington and Richland Counties and the other in Charleston County. The former is estimated to cost more than $241 million, while the latter is would cost about $483.8 million.
The project through Charleston County would widen six miles of the interstate from six to eight lanes between Montague Avenue and Heriot Street. The project also includes upgrades to two interchanges, one mainline bridge and two viaducts.
The cheaper of the two upgrades includes the widening 16 miles of the interstate between South Carolina Highway 202 and U.S. Highway 176. Included would be bridge jacking and interchange upgrades at U.S. Highway 176.
The Associated Press reported that SCDOT Deputy Sec. Ron Patton said the department hopes the federal government will pay for 80-90 percent of the projects by adding them to the state's interstate program.
The two projects could take up to six years including planning, design and construction.
The SCDOT is currently accepting public comments on the Interstate 26 projects.