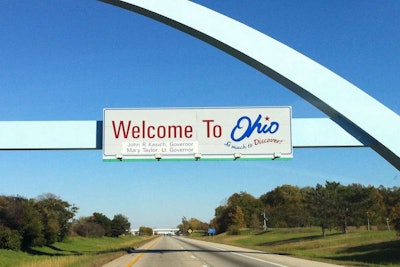 The Ohio Turnpike and Infrastructure Commission (OTIC) has approved $143.5 million for its 2016 capital budget for pavement replacement, resurfacing and bridge repairs. The amount represents that largest investment by the agency in 15 years.
"Ohio Turnpike customers expect a safe and smooth roadway and our team is dedicated to providing excellence," says Executive Director Randy Cole. "The commission is able to fund improvements to our Turnpike infrastructure while also providing for thousands of jobs as part of Gov. (John) Kasich's Jobs and Transportation Plan."
Kasich's Ohio Jobs and Transportation Plan is generating $1 billion for non-turnpike transportation projects in the northern part of the state via commission-issued bonds back by future toll revenues.
The following projects are part of the approved plan:
Bridge repairs and rehabilitation — $15.7 million
Deck replacements, miscellaneous bridge rehabilitation, substructure repair, 10 deck replacements across Williams, Fulton, Lorain and Portage Counties and 11 bridges repaired and rehabilitation in Portage, Trumbull and Mahoning Counties.
Pavement resurfacing — $18.8 million
Three resurfacing projects including 4.4 miles in Fulton County, 13.9 miles in Lucas and Wood Counties and service plaza parking areas and ramps at Exit 91 at Fremont/Port Clinton.
Pavement replacement — $76 million
Pavement replacement including sections of five miles in the westbound lanes in Lorain County and the eastbound lanes in Trumbull, Erie and Portage Counties.