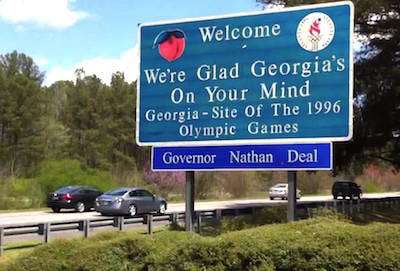 The Georgia Department of Transportation is looking for some inspiration for the future of travel in the state, and it's turning to young artists.
GDOT announced that it's holding a Student Art Challenge for young people in kindergarten through 12th grade to submit what they envision the future of transportation will look like in the state. The contest is in honor of GDOT's 100th anniversary in 2016.
"While traveling through Georgia's transportation past is fascinating, it's also exciting to consider what may be in store for the future of transportation," GDOT Director of Communications Karlene Barron said in a press release. "One way we're doing this is through the eyes of Georgia's students with our Centennial Student Art Challenge."
The "What Moves You? Imagining Tomorrow's Transportation" contest will have a first and second prize winner for four grade categories. The winning work will be featured on GDOT Centennial postcards.
The art submitted can be drawn by hand, digital creations, photography or any combination of the three. The deadline is Jan. 22.
For more information, visit the contest's website.