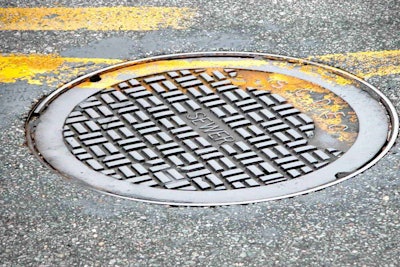 The Rhode Island Department of Transportation (RIDOT) is looking for bids from contractors to inspect and provide an inventory of components of the state's highway drainage system.
This would the first time and inventory has been made of the system and is a result of legislation passed earlier this year that aims to update underground wastewater systems and "streamline" permitting for wetlands—all in an effort to improve wetland protection.
Components to be inventoried include catch basins, manholes, outfalls and storm water treatment systems including detention and retention ponds.
RIDOT estimates it is responsible for approximately 25,000 storm water catch basins and 2,000 outfalls.
"Just like our recent re-inspection of the state's structurally deficient bridges, this assessment is the first step in putting our house in order when it comes to drainage systems," RIDOT Director Peter Alviti Jr. said. "Rhode Island is blessed with abundant natural resources including Narragansett Bay and hundreds of lakes, ponds and rivers. It is imperative that we protect these fragile resources."
This inventory process is part of a larger RIDOT effort to inventory and track the needs of all infrastructure components under its jurisdiction to focus on timely maintenance. Once the drainage inventory is complete, the department plans to create a "more comprehensive approach" to maintaining the system using a new drainage crew in the Highway & Bridge Maintenance Division that is focused solely on maintenance.
"This is one of many improvements we're looking to tackle at RIDOT," Alviti said. "We're taking a back to basics approach across the board, and having a fully integrated plan for maintaining our drainage system is paramount as we move forward."