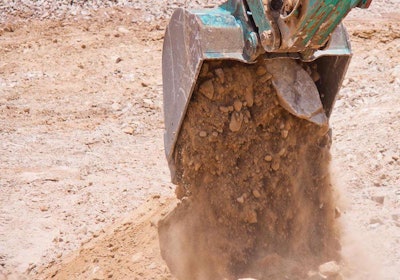 A former supervisor with the Georgia Department of Transportation (GDOT) has been charged with conspiracy and accepting bribes in allowing "unsuitable dirt" to be dumped on department property, according to a release by the U.S. Attorney's Office Northern District of Georgia,
George H. Bell, 49, was indicted by a federal grand jury August 11.
"This defendant is charged with using his position with (GDOT) to benefit himself at the expense of the environment," said U.S. Attorney John Horn. "His alleged conduct resulted in enormous cleanup costs to the Georgia Department of Transportation as well as environmental damage."
Bell was soliciting and accepting cash payments for allowing "various individuals" to dump the unsuitable dirt on four GDOT properties, Horn said. As classified for the charges, unsuitable dirt comes from landscaping or construction sites and isn't suitable to be used for other projects because of high organic material content.
"We are appalled by the corrupt actions of these lone individuals that in no way reflect the hard work and commitment displayed by more than 4,100 GDOT employees," GDOT Commissioner Russell McMurry said. "We will exercise all legal actions to recover the costs associated with cleaning up these sites and ensure that every effort is made to correct the damage to the impacted sites once the investigation is closed."
The investigation is being conducted across multiple agencies, including Federal Bureau of Investigation's (FBI) Public Corruption Task Force, the Georgia Bureau of Investigation (GBI) and GDOT.
"The FBI places a high priority on public corruption based investigations because they often ignore due process put in place to protect others," said J. Britt Johnson, Special Agent in Charge, FBI Atlanta Field Office.
"Corruption in state government will not be tolerated," GBI Director Vernon Keenan said. "This case is an excellent example of state and federal law enforcement working together to insure government employees who are corrupt are held accountable."