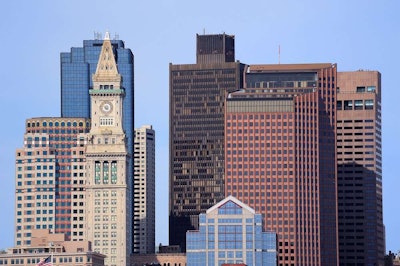 Boston has a director of transportation for the first time in the city's 385-year history.
Boston Mayor Marty Walsh announced Friday that the city's first transportation director would Stefanie Seskin, according to Patch.com. Seskin's official new title is the Active Transportation Director for the Boston Transportation Department.
Seskin's main focus in the new position is going to be creating new transportation designs that will encourage Boston residents to pursue active transportation options.
"Boston is an active city and we are continuing to invest in our pedestrian and bike infrastructure, encouraging residents to think creatively about how they get from point A to point B," Walsh said. "Stefanie brings leadership and talent to this new position, and I thank her for her willingness to serve."
The new director will also oversee the city's Complete Streets initiative—she currently is the Deputy Director for the National Complete Streets Coalition in Washington, D.C.
"I am excited to take on this new position as Active Transportation Director for the Boston Transportation Department, and I am grateful to Mayor Walsh and Commissioner (Gina) Fiandaca to be given this opportunity," Seskin said. "I love seeing so many people who already walk and bike around the city, and I look forward to working with residents to make Boston even more walk- and bike-friendly."