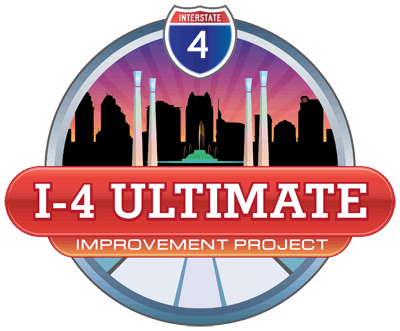 The Florida Department of Transportation has launched service vehicle patrols on the Interstate 4 corridor in Orlando to "assist with maintenance of traffic and overall safety of the I-4 Ultimate project."
As part of the I-4 Ultimate project, slated to begin early this year, 21 miles of the interstate will be rebuilt on a section between Orange County and Seminole County.
Two tolled Express Lanes will be added in each direction, 15 major interchanges will be reconfigured, and 140 bridges will be replaced. FDOT expects the work will be completed in 2021.
The service patrols clear travel lanes of minor incidents and assist drivers with tire changes, minor repairs, and can provide small amounts of fuel if needed. They also carry booster cables, flares and first aid kits, and can be accessed by motorists in the area by dialing *347. The patrols are operated by I-4 Mobility Partners and Infrastructure Corporation of America, which is provides maintenance on the I-4 Ultimate corridor.
"Having dedicated safety service patrol vehicles is paramount to ensuring the I-4 Ultimate project is a success," says Loreen Bobo, I-4 Ultimate Construction Program Manager. "The safety of motorists and workers is a top priority for the I-4 Ultimate project."
More information about the project is available here.