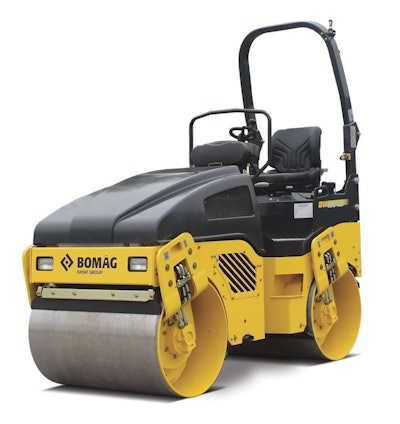 Bomag has introduced a new tandem virbatory roller, according to a report from our sister site, Equipment World.
The BW100AD-4 tandem vibratory roller, powered by a a Tier 4 interim 32.6-horsepower Kubota diesel engine, produces up to 8,350 pounds of centrifugal force and offers a maximum frequency of 4,200 vibrations per minute.
The roller is designed to efficiently perform tasks such as asphalt and base compaction, road shoulder work and asphalt patch repair.
The machine features a standard crab walk that allows the operator to offset roller's rear drum by 1.6 inches in either direction for maximized maneuverability on the jobsite, a SmartDrive steering wheel with a small diameter for visibility of indicator controls and a laterally sliding seat for a view of the drums.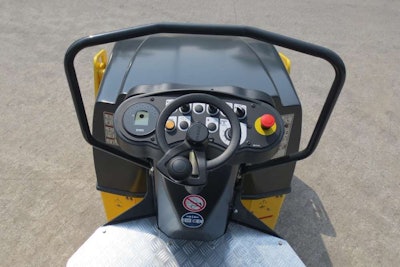 Bomag simplified machine maintenance with flexible scrapers and a maintenance-free bolt-on articulating and oscillating joint. The vibratory roller also includes a 58.1-gallon water tank and pressurized spray system with filtered nozzles.
Safety and security features include ROPS with safety belts, a backup alarm, an emergency stop button and a lockable engine cover and dashboard.