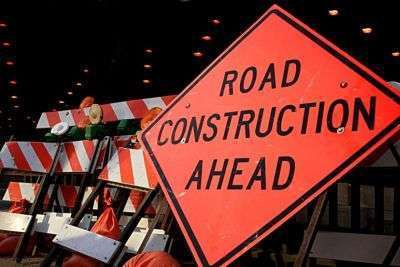 Two New Jersey Department of Transportation employees have been charged with stealing a combined $35,000 through false overtime claims, authorities said.
Harish Bhanderi and Alkesh Desai have both been suspended without pay following charges of third degree theft by deception.
Bhanderi, 53, is the DOT's manager of roadway maintenance, engineering and operations. Desai, 62, is a supervisor of the Drainage Bureau, working under Bhanderi.
According to Peter Aseltine, spokesman for the Attorney General's Office, the two men had filed for overtime pay in connection with fake road emergencies.
"We allege that they would drive out to sites, after hours, indicating an emergency," Aseltine said. "But no current emergency existed at the site, or did exist days or weeks or months before, or never existed at all.''
Bhanderi submitted 120 false overtime claims from June 2013 to June 2014 and was paid approximately $20,400. Desai submitted 71 false overtime claims, and collected around $15,000.
If the two are found guilty of third degree theft by deception, they face a sentence of three- to five-years in prison and a fine of up to $15,000.
Bhanderi nor Desai should have been hurting for money. State records indicate Desai has been a DOT employee for 27 years and makes $104,000 before overtime. Bhanderi has been a DOT employee for 26 years and makes $95,000 before overtime.
NJDOT may want to take a closer look at its hiring process. Not too long ago a NJDOT worker was charged with stealing $2,000 worth of fuel.