By Tina Grady Barbaccia, Editor-at-Large
Text INFO to 205-289-3789 or visit www.betterroads.com/info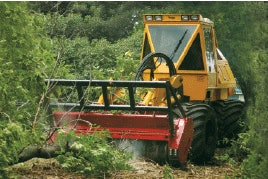 Geo-Boy brush cutter comes in wheeled and track options
The Geo-Boy Brush Cutter from Jarraff Industries is designed for land clearing and vegetation management. Available in both wheeled and track configurations, the Geo-Boy has the ability to lift the cutter head approximately 11 feet high and can quickly and effectively clear brush and trees up to 12 inches in diameter. The brush cutter comes with a 220 hp or 260 hp Tier 3 engine option. Both models are ROPS and FOPS certified. Aditional safety features including full Lexan, No Mar windows and a rear view are also available.
betterroads.com/geo-boy-brush-cutter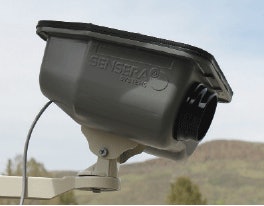 Sensera Multisense wireless camera is controllable from mobile platforms
Sensera Systems' MC-30 MultiSense Camera incorporates IP connectivity, cellular and WiFi, high-resolution still and video imaging, data logging and control, 802.15.4 wireless sensor interface, with integrated solar power system for no-wires operation. The web application provided with the MultiSense Cloud Service provides a fully web-based graphical interface for viewing data and controlling cameras from any desktop or mobile platform. No programming or software installation is needed.
betterroads.com/synsera-systems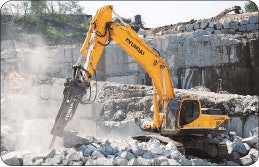 Hyundai rolls out line of hydraulic breakers to North American market
Hyundai Construction Equipment's new line of hydraulic breakers, the HDB10 through HDB800, is comprised of 14 different models and the company's first entries into the attachments market. With a chisel diameter from 1.6 to 7.9 inches, the HDB series breakers are suitable for all sizes of Hyundai excavators. Operating weights for the breakers range between 271 to 12,401 pounds, with lengths ranging from 44.4 to 159.8 inches. The breakers are available with four chisel options – moil, wedge, blunt or conical. The breakers come with a range of different features, including an Anti Blank Firing system that is standard on HDB50 through HDB800 models. The HB210 is pictured.