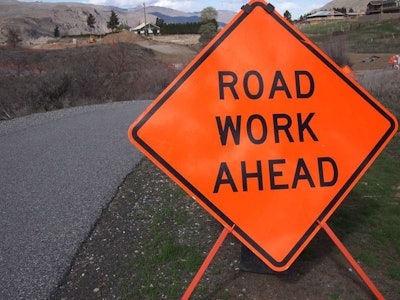 A long-anticipated overhaul project on State Highway 183 in Texas is slated to begin this year, The Dallas Morning News reports.
The project, which is part of an $847.6 million contract the Texas Transportation Commission awarded Thursday to Southgate Mobility Partners, will expand the major highway. It includes:
Upgrades to State Highway 114, State Highway 183 and Loop 12

Rebuilding 12.1 miles in Irving, Dallas and Euless

An additional 18.3-mile express toll lane in each direction from State Highway 121 in Bedford to Interstate 35E in Dallas

A 2.5-mile express toll lane on Loop 12

A 10.5-mile express toll lane on State Highway 114

The addition of direct connections from the toll lanes on State Highway 183 to Loop 12

Construction of new direct ramps from eastbound State Highway 183 to northbound Loop 12 and from southbound Loop 12 to westbound State Highway 183
The Dallas Morning News notes that toll prices will fluctuate depending on congestion, with a goal of keeping traffic moving at least 50 mph.
The project marks the first time since 1973 that the corridor has been upgraded. Construction is expected to be completed in 2018.