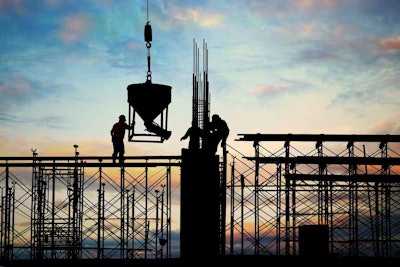 The construction industry added Americans to its workforce in every month of 2014, an employment streak capped by an addition of 48,000 workers in December.
The U.S. construction workforce now employs 6.166 million people according to preliminary data from the Labor Department. That's the highest employment mark for the industry since March 2009 when it employed 6.291 million.
The new data also revised the employment figure for November upward from the previously reported 6.109 million, to 6.118 million. The revision did not change November's monthly gain from 20,000 because the Labor Department also revised October's figure upward to 6.098 million.
Construction's employment is now 5-percent higher than it was one year ago. The industry added an average of 24,166 workers each month in 2014.
Despite the addition of workers, the industry's unemployment rate rose from 7.5 percent to 8.3 percent during December.
The U.S. economy added a total of 252,000 jobs in December while the unemployment rate fell to 5.6 percent. The gain capped the best hiring year in 15 years, according to the Associated Press.
Article written by Wayne Grayson, Online Managing Editor of Equipment World.