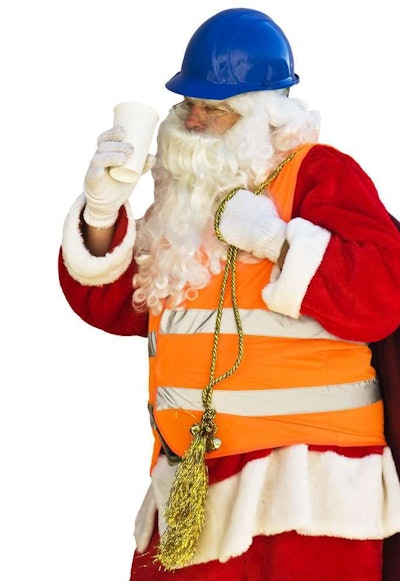 Hopefully you're not one of those people who wait until the last second to do all of your Christmas shopping. If you are, stay safe trying to fight the crowds of shoppers as the big day approaches.
Thankfully there are several last second gifts that are sure to please the highway and bridge construction worker on your list. Below are a few cute ideas to help you leading up to the 25th. For more Christmas gift ideas check out Equipment World's 12 Days of Construction Gifts.
Hammer Stress Reliever
Whether on or off the job, never separate a construction worker from his hammer. For under five dollars, EggheadToys.com is selling a hammer stress reliever to help out during those difficult days. Whether you feel like taking your anger out on a computer monitor, a co-worker, or even a not-so-nice boss, this is one hammer that can't do a whole lot of damage, but it will certainly help you relieve some stress.
Construction Ornament
Everyone has that person on their Christmas list who is near impossible to shop for. What do you get them, what could they use? Well, you can always play it safe by getting him/her a construction ornament for the Christmas tree.
This construction ornament is currently being offered by OccupationGifts.com for $8.95.
Work Apparel
It probably goes without mentioning, but every construction worker can appreciate quality work apparel. Whether it be new work boots, gloves, or even a durable watch that can take the abuse of the job, it would almost certainly bring a smile to his/her face.
Caterpillar Dozer for Kids
If you're shopping for a child, or maybe even a construction dad who wants to relate to his kid, check out this Caterpillar dozer from Kid Trax. It has a working blade that the child occupant can raise and lower. It also has two motors that allow the diminutive dozer to turn in place just like the real thing.
When All You Got's A Hammer…
"When all you got's a hammer, everything looks like a nail!" Can you think of a better saying to put on a construction worker's shirt, coffee mug and/or shot glass? We didn't think so! The saying can be ordered on several different items at CafePress.com.
Bridge Builder Mug
Know a bridge construction worker who takes a lot of pride in his job? If so, this "bridge builder" mug, also on CafePress.com, would make a great Christmas gift.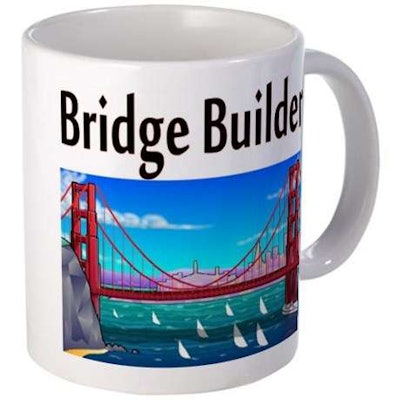 Blinking Traffic Cone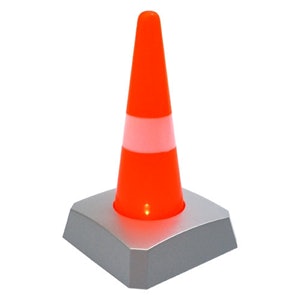 If you know somebody who spends most of their time on highway and bridge construction sites, this traffic cone could help them feel right at home. It can be used as a paperweight, or to warn family members that they better use caution when messing around on your computer desk.
Work, Dogs, Work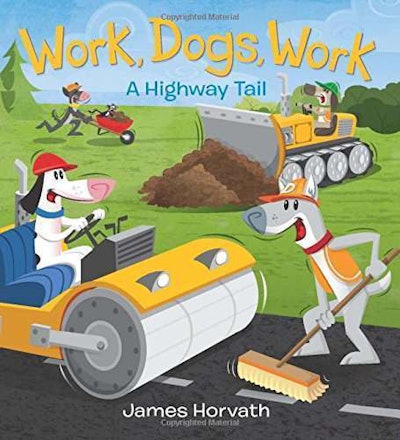 What kind of highway construction worker doesn't love some one-on-one reading time with their kid? In Work, Dogs, Work: A Highway Tail, a crew of dogs work to repair a road. This picture book is a potential gift that would bring joy to any highway construction parent.