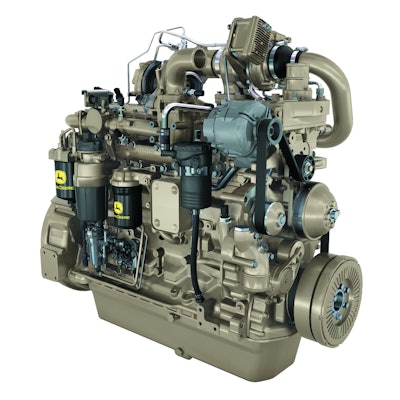 John Deere Power Systems' PowerTech PVX 6.8-liter above 130 kilowatts and PowerTech PSX 6.8-liter engine have received EPA Interim Tier 4 and EU Stage III B certification.
John Deere's PowerTech PVX and PSX 9.0-liter engine models were the first engines to receive EPA and EU Interim Tier 4/Stage III B certification early this year.
Interim Tier 4/Stage III B emissions regulations begin Jan. 1, 2011, for 130-kilowatt and above engines.