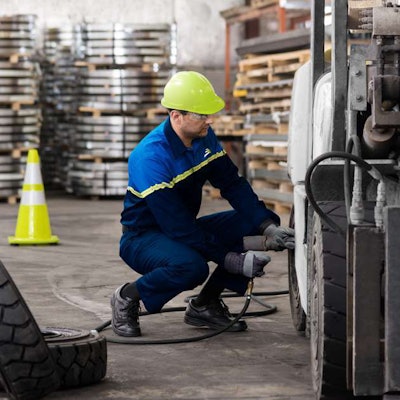 Rubber track, undercarriage and off-road tire manufacturer Camso has announced that it is acquiring Texas tire distributor Omni Industrial. Terms of the deal were not disclosed.
With four locations in southern Texas, Omni is the second largest tire distributor in the state. The company notes in its announcement that the material handling equipment market in Texas "represents a great opportunity."
"The acquisition of Omni Industrial Tire will enable Camso to further penetrate the Texas market and consolidate its leadership position in this region," says Bob Bulger, Vice President and General Manager for Camso's Solideal On-Site Service division. "Omni has a strong and respected name in Texas, and shares our unique view of providing OTR mobility solutions."
Camso says Omni's reputation and knowledge of the Texas market will "enhance" customer experience.
Omni has locations in San Antonio, McAllen, Corpus Christi and Laredo.