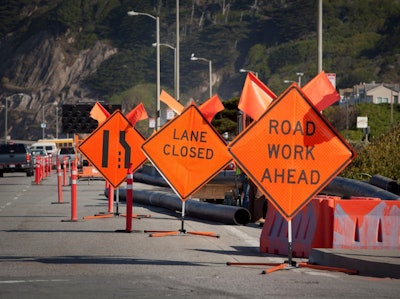 The Michigan Department of Transportation (MDOT) has named Oakland Corridor Partners as the preferred bidder to design, build, finance and maintain the final 5.5-mile section of Interstate 75 in Oakland County, The Detroit News reports. If MDOT can close on the contract by the end of 2018, it would allow the agency to complete the estimated $1.4 billion, 12-mile I-75 project a decade early.
The project to update the expressway was originally a "pay as you go" plan financed by public money, but MDOT is now using a different financing system, which will speed up the project deadline from 2030 to 2020. Contractors pay for materials, construction, and maintenance, and MDOT reimburses them. This will allow MDOT to spread funding for the project over a period of 30 years and invest in other transportation projects in the meantime.
Oakland Corridor Partners would rebuild the pavement, modernize the freeway, and improve 28 bridges. It would also be responsible for maintaining that stretch of interstate for 25 years after the project is completed. This will be Michigan's first design-build project.
"In agreements that transfer maintenance responsibilities to a private party, the public owner benefits from guaranteed performance standards and long-term pricing that is locked in throughout the agreement," said State Transportation Director Kirk T. Steudle, according to the news agency.
MDOT expects to close on the contract by the end of 2018, at which time detailed plans on construction activities and timelines will be announced as they become available.