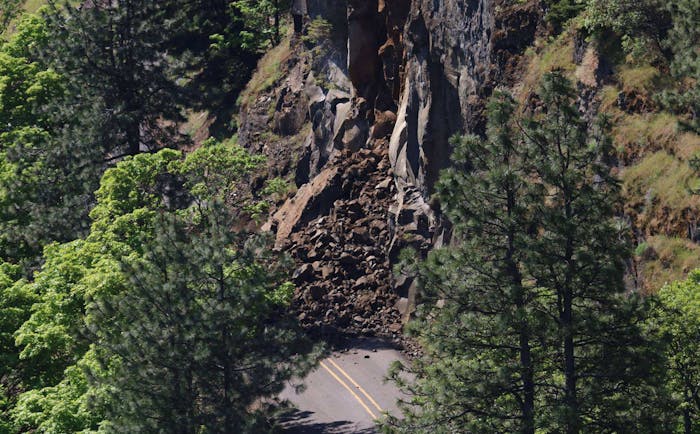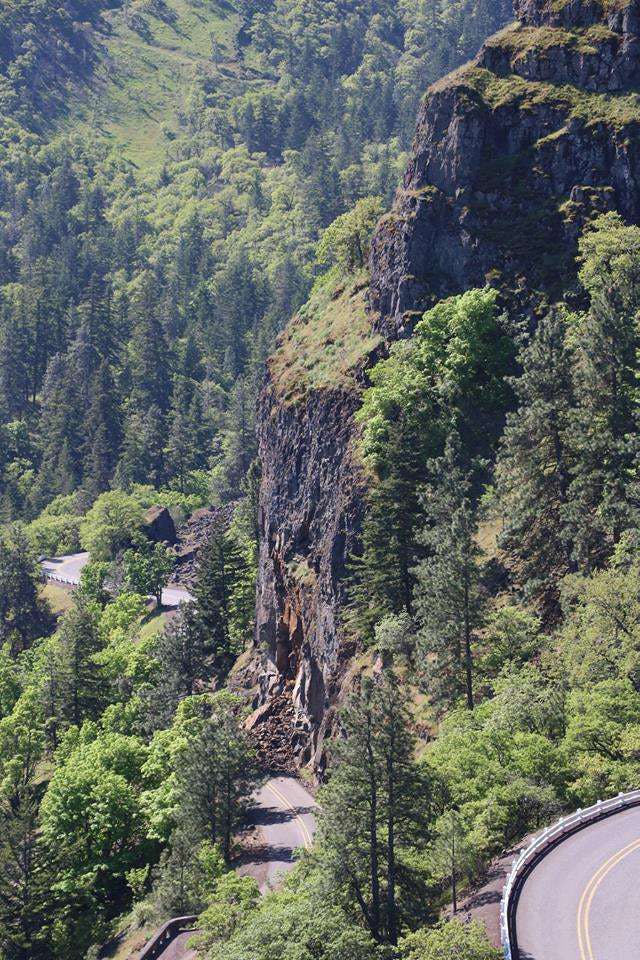 A 200-foot rock slide near The Dalles, Oregon, just east of Rowena Point has prompted the Oregon Department of Transportation (ODOT) to close a section of U.S. 30, also known as the Historic Columbia River Highway.
ODOT reports the slide occurred at roughly 7:30 p.m. on May 7 and will require special equipment to be brought in to handle some of the larger rocks.
The department says it has asked geologists to take at look at the area to determine if there could be future rockfalls and if it will be safe for cleanup crews to work in the area.
"At some point in the near future, rock scalers will descend from the top to remove any additional rock that appears to be a hazard,"ODOT says.
The highway near the slide is closed to all vehicles and bicycles, as well as hikers. The agency says the closure could last up to three weeks.