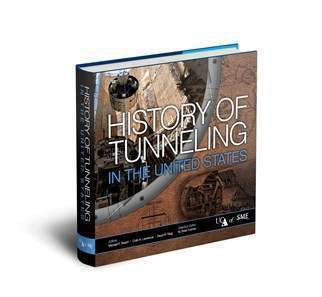 The Society for Mining, Metallurgy & Exploration Inc. (SME) announced the release of a new publication, The History of Tunneling in the United States, a book examining 200 years of tunneling problems.
The illustrated book about tunnels built under urban environments, through mountains, and under rivers and lakes is written by construction experts who know the underground world.
"This publication will help the reader understand the complex challenges and remarkable successes that tunneling experts have achieved," says SME Executive Director David L. Kanagy in a press release. "SME is pleased to include this outstanding book in its ever-expanding library of scientific and technical support for members and nonmembers alike."
The History of Tunneling in the United States includes the following contents:
A Timeline of Tunnel Milestones
The Building of a Nation
Societal Benefits
Railroad Tunnels
Transit Tunnels
Highway Tunnels
Water Tunnels
Innovations in Tunneling
The Future of Tunneling
The publication is available from the SME Bookstore at smenet.org/store.