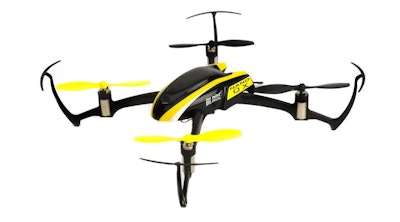 If you've spent any time at all reading this site, you're likely aware that drones are by far and away the fastest growing technology on construction sites around the country. We've seen one contractor increase efficiency by working these unmanned aircraft into just about every aspect of its workflow and now we have a clear picture from the FAA on how to legally operate them in a commercial setting as well.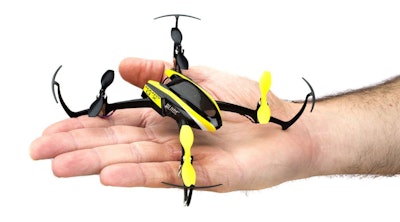 For the person ready to get some hands on experience with a drone but not wanting to make a deep dive investment just yet on a top-end rig, we recommend learning how to pilot one of these aircraft with a starter model, specifically the Blade Nano QX.
This small drone would make a great gift this season as it is highly rated on Amazon and quite affordable at $90 as of this writing. Plus, it comes highly recommended as the best drone to learn to fly with, according to The Wirecutter.
That site compared the Blade to several other budget-friendly compact drones and found the Blade to be "easy to set up and use, as well as durable enough to survive the many inevitable crashes that first-time pilots are likely to encounter."
"It also has a clear, informative manual—a rarity in the world of small, inexpensive drones," the site added.
Better yet, you get 10 minutes of flight time per charge and the batteries only take 20 minutes to recharge.
Don't forget! As part of the 12 Days of Construction Gifts, we're giving away a Cat S40 Android smartphone to one lucky winner. Enter to win using the form below.