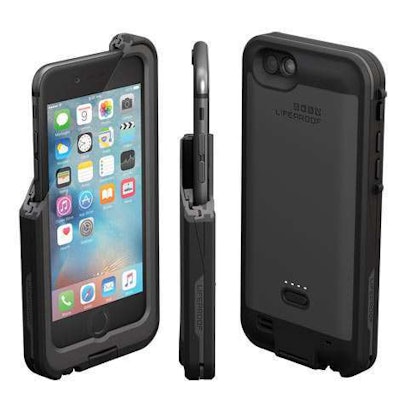 Lifeproof was the first case maker to really challenge OtterBox on a wide scale thanks to their cases' ability to not only protect your device from drops, but from water also. With the original Fre cases, that protection came in an impressively thin package. And now they've enhanced the design with the Fre Power, which packs in an extra battery to give your iPhone double the battery life.
The Fre is snow-proof, dirt-proof, waterproof in 6.6 feet of water for up to one hour and drop proof from 6.6 feet.
The case is equipped with a 2,600 mAh battery with Auto-Stop Charge and Rapid Recharge.
Unfortunately, the Fre Power is only available for the iPhone at the moment. However, we highly recommend the regular Fre case which Lifeproof offers for Samsung and Motorola Android phones.