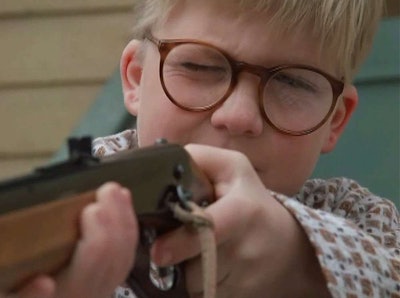 A New York man was arrested earlier this month after shooting a construction worker with a pellet gun.
According to NBC New York, 26-year-old Timothy Burzynski became so annoyed by the noise of ongoing construction across the street from his Long Island home that on September 1 he aimed a pellet gun from his window and shot a worker in the back.
Unfortunately for the 31-year-old victim, the result wasn't a simple sting from the pellet. He had to be taken to the hospital and treated for the wound.
Police seized the pellet gun, and seven other firearms from Burzynski's home before charging him with assault and criminal possession of a weapon.
It's apparently not a good idea for construction workers to turn their backs on any of the nearby public anymore. Just a few days after this incident, an Iowa man was arrested for waving a machete at a construction crew after he grew angry about their equipment blocking the road.