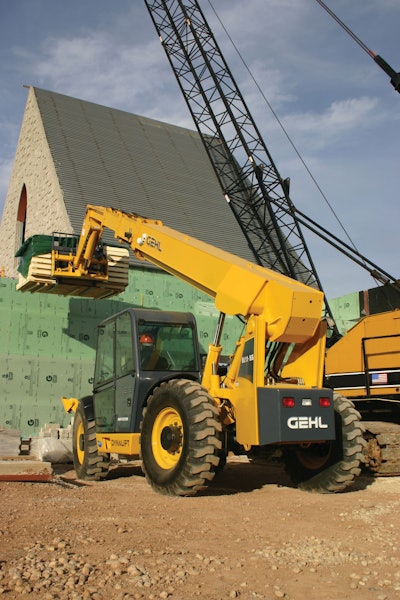 How far forward do you need to place the materials?
Horizontal reach is also a consideration.

Where will the machine be working?
Muddy, rough terrain conditions will typically require machines with outriggers.

What type of telehandler will be best for your job?
"One of the big design differences is the position of the boom pivot pin," says Brian Boeckman, JLG Industries. "The dominant preference in the United States is for high boom pivot designed units in which the operator looks under the boom when transporting materials." Low-pin (or low-profile) designs, Kiskunas adds, dominate compact units, with their best visibility over the top of the boom, and are best suited for pallet-size loads that can be carried lower.
"General purpose machines fit into tight spaces and have a ton of different attachments," Hislop says. As telehandlers move up in size, they generally take on more capacity and jobs, including moving scaffolding up fours stories high. They also, however, lack the nimbleness of the smaller machines. "There's a trade off of size for capability," he comments.