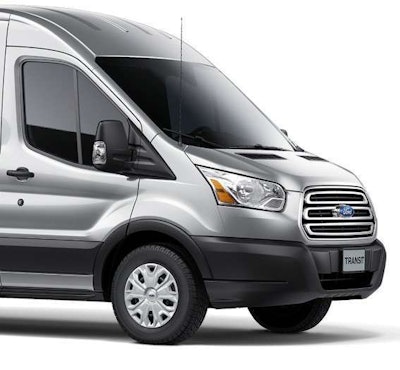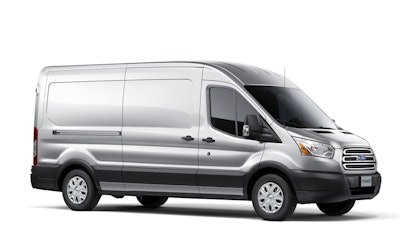 This just in: Ford is going to add a five-cylinder diesel engine to the powerplant choices in its 2014 Transit van.
The 3.2 liter Power Stoke diesel engine has been in use in Europe and elsewhere around the globe for some time. There it is rated at 197 horsepower and 347 foot-pounds of torque (however ratings in the United States have not been confirmed).
The new-to-the-U.S. oil burner has aluminum cylinder heads, overhead cams and four valves per cylinder. It is also the first Ford van with selective catalytic reduction to control exhaust emissions. Like most emissions compliant diesel engines, it has high pressure fuel injection (26,100 psi) and an integrated diesel oxidation catalyst and diesel particulate filter.
Ford's Transit Van also offers several gasoline engine options. What makes the 3.2 liter Power Stoke interesting is it signals a shift toward smaller diesels going into smaller vehicles. Diesel enthusiasts have long decried the lack of a good diesel selection here, especially compared to elsewhere in the word. And if you believe the message boards and Internet chat, the country's truck owners are begging for a half-ton pickup with a diesel.
The new engine is manufactured in Ford's Struandale engine plant in Port Elizabeth, South Africa and exported to the company's Kansas City assembly plant in Claycomo, Missouri.
Too bad for you guys that the big van got it first, but at least it's a glimmer of hope. The van market right now is white hot, with lots of companies and tradesmen seeing a lot more utility and long term value in a van rather than a pickup.