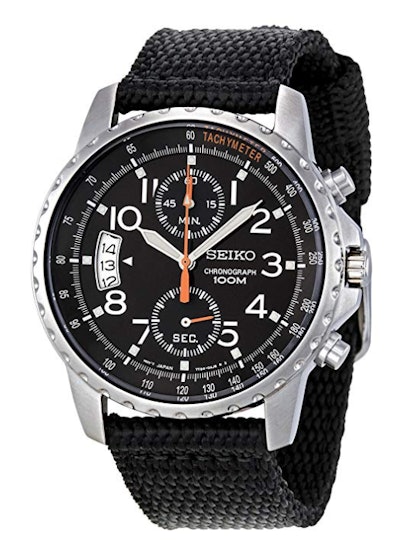 Is your construction worker a fanatic about productivity? Does he like to time truck cycles and excavator loading times? He could do this with a stopwatch, but a chronograph is a more practical decision.
This Seiko SNN079P2 Chronograph costs just $140. Nonetheless is comes with a quartz movement, a brushed stainless steel 42 mm case, two chronograph sub-dials, a tachymeter outer dial (converts elapsed time to speed), luminous numbers and a high-vis second hand.
It's water resistant to 100 meters and the cloth band is stays comfortable and is easy to clean.