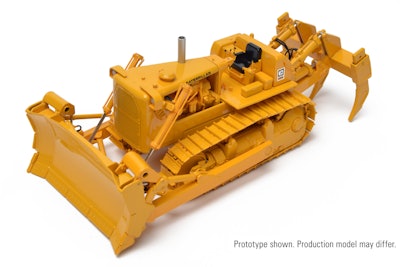 Classic Construction Models has released a lineup of 1:48 scale die-cast models of one of the most beloved Caterpillar machines in that company's long history.
As such, the new D9G models are in high demand with two of the three available configurations already having sold out. One of the sold out models is an awesome DD9G replica which is a dual configuration with two D9Gs in tandem.
The model that is still available is the D9G equipped with the 9R Rip Blade.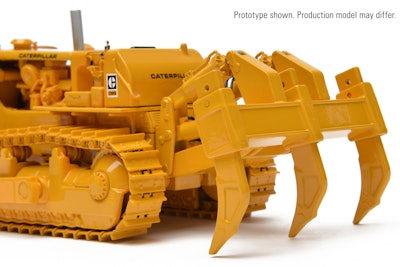 The model stands at just more than 2 and 1/4" inches tall, 7 inches long and 3.5 inches wide. The rip blade is fully articulated and has extendable ripper tips. A multi-shank, positionable ripper with 4-Can hydraulics is at the rear.
The model also features hydraulic lines and tanks, individually linked, free-rolling tracks and functional track tensioners.
The CCM Cat D9G with 9R Rip Blade is $289.95 and you can pickup it up at ccmodels.com.