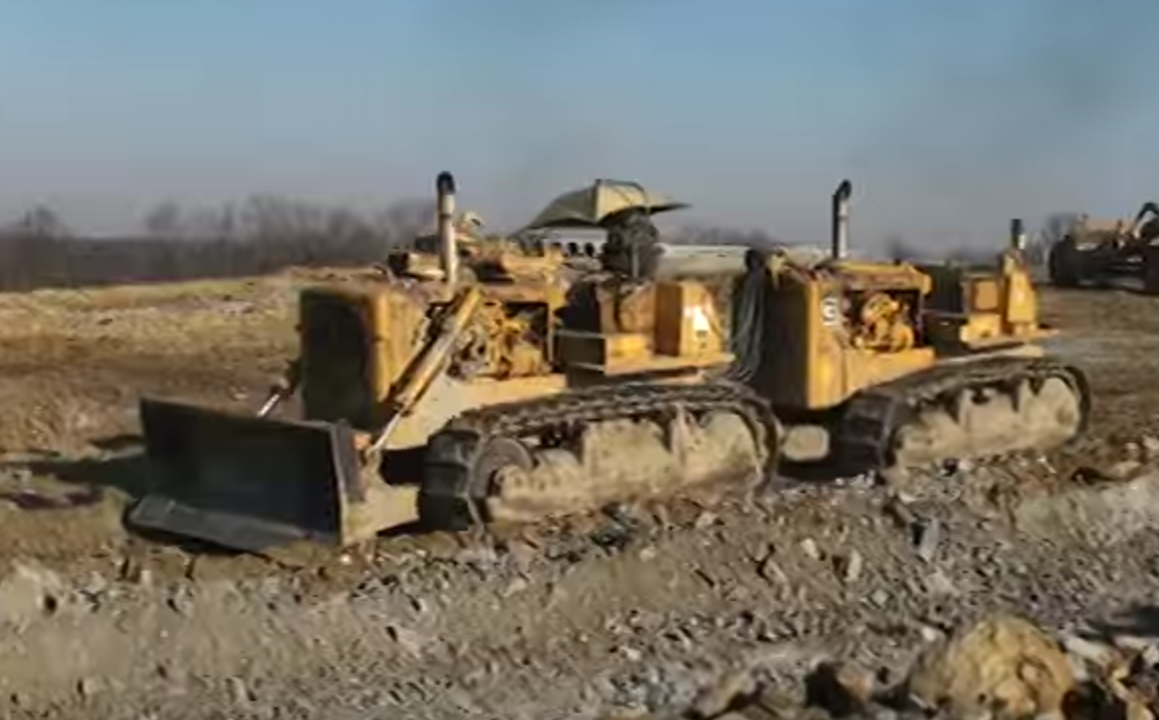 While we pause at the beginning of each year to honor the innovations that hold the promise of shaping the future of construction, it's also fun to look back from time to time at machines that made a huge impact on the industry's past.
The video below of a Caterpillar DD9G still getting work done on a modern jobsite is a great example not just of the solid, long-lasting engineering that went into this machine, but of the raw power it gave operators between 1965 and 1980.
The Quad D9 design, as it was first known (it was also known as the Quad-Trac and Dual D9s), was the creation of Buster Peterson of Peterson Tractor Co.—now Peterson Cat. According to a page on the Peterson Cat website, Peterson was the author of numerous custom designs for Peterson Tractor throughout the 40s, 50s and 60s, but the Quad D9 was his most popular.
The Quad D9 linked two D9G units by a yoke-and-ball joint and allowed one operator to run both in tandem through a special steering system. It doubled horsepower and increased loading capacity and cycle times significantly. While a side-by-side unit was available, the tandem configuration was most popular and Caterpillar eventually bought the draft assembly and steering control system from Peterson in order to manufacture and sell its own units.
Caterpillar released a 770-horsepower production model of the Quad D9 design in 1968, dubbing it the DD9G. The company manufactured the machine until 1968 when it introduced the more powerful, single-unit D10.