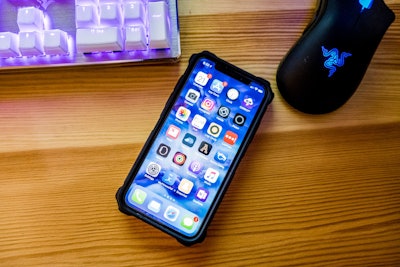 Typically, when I get a new iPhone, I like to tempt fate a bit.
Since the majority of good cases for Apple's smartphone don't start hitting the market until the weeks following the phone's launch, I have in years past left mine case-less for a while. This allowed me time to not only find a case I really liked but also an excuse to enjoy the phone as it was meant to be used.
But this year was different. With a starting price of $999, the iPhone X is the most expensive iPhone yet. And with an all-glass design, save for a band of stainless steel surrounding its delicate body, this phone was in a case and adorned with a tempered glass screen protector within minutes of me unwrapping it.
That case was a leather one made by Apple. (In case you're wondering, those cases are fine. I'm not sure they are worthy of their $50 price tag since they lack protection of the phone's bottom edge, but they fit the phone like a glove and have a great feel.) And while I like that case, there was a part of me wishing I had something a bit more protective for whenever I head onto a jobsite or go for a hike or run. Unfortunately I saw few rugged cases available for the iPhone X that piqued my interest.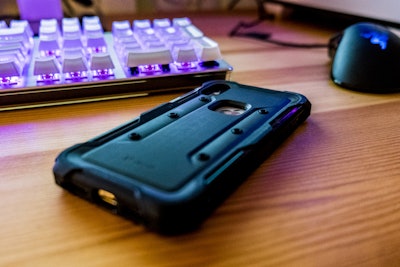 Then I got an email from the folks at Vena wondering if I'd like to review their new vArmor iPhone X case. I said sure, so they sent me one. We don't run our guide to smartphone cases until late fall each year, but I can tell you that the vArmor will be included in the next roundup.
The thing that struck me first about the vArmor was its look. It's got a cool ruggedized design with a back that mimics the look of metal. The design incorporates a lot of small ridges and lines that not only add to a masculine aesthetic for the case, but also give you a better grip while holding your iPhone X. Along with a better grip on the phone, the vArmor has an impressive fit to the iPhone X design, accommodating the cameras and lightning port snugly while also retaining a tactile, clicky feel for the volume and power/sleep buttons.
Another thing you'll notice on first glance of the vArmor is that the corners of the case are accentuated. Vena calls this "Cornerguard" and it basically adds a little extra protection on the corners since drops to that area of the phone are way more likely to shatter a screen and cause more extensive damage than any other part of the device.
The case features a dual-layer polycarbonate and TPU design and Vena says it meets military drop test standard 810G, making it capable of surviving 26 drops from 4 feet high.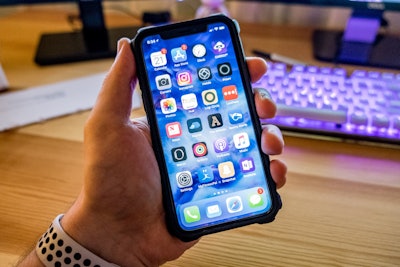 If you're a belt-clip holster kind of guy or girl, the vArmor comes with one that quickly attaches to the back of the case. The holster swivels and even has a built-in kickstand.
The vArmor retails for only $20, but you can grab one on Amazon right now for only $15.
If you're looking for comprehensive, lightweight protection with little added bulk to your iPhone X, I can't recommend the Vena vArmor highly enough. (Just make sure you add a tempered glass screen protector too.)