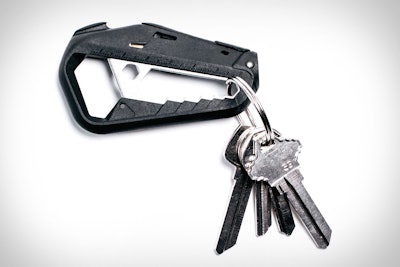 Multi-tools always make great stocking stuffers and this tiny one from Tactica packs a lot of utility in a small space.
With the look of a carabiner keychain, the Multi-Tool packs "more than a dozen wrenches (imperial and metric), a bottle opener, a package opener, a ruler, hex sockets, and both Phillips and flathead bits" in a 3.1-inch case, according to Uncrate.
Plus it's TSA compliant and wrapped in a composite material to avoid scratching your phone screen when in your pocket. Runs $36 at Uncrate.