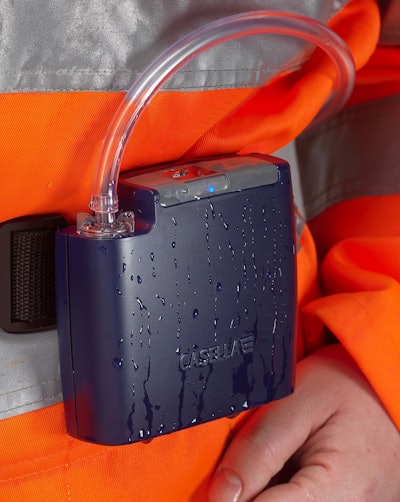 In preparation for upcoming federal rules to reduce worksite silica dust, Casella has introduced its latest dust-sampling pumps to monitor worker exposure to the harmful airborne substance.
The pumps come in three models: Apex2, Apex2 Plus and Apex2 Pro. They are designed to monitor the amount of dust exposure facing individual workers on the job.
With the devices, workers can be monitored remotely with a Bluetooth connection to Casella's Airwave software. The company says employers can view the status of the dust-sampling pumps from a smartphone, as well as start, stop and pause the pump. Employers also receive real-time status updates. The data can then be emailed along with photos and notes to aid the reporting process.
Casella says the devices are easy to use, provide instant results and identify any issues instantly to help protect workers.
The federal rules are scheduled to take effect September 23. Enforcement was to begin in June, but the U.S. Occupational Safety and Health Administration delayed enforcement. The agency said it needed more time to provide guidance to the construction industry and to train staff to enforce the rules.
The rules require an 80-percent reduction in respirable crystalline silica on average during an eight-hour shift. The goal is to reduce and prevent lung cancer, silicosis and other respiratory ailments caused by overexposure to crystalline silica, a common chemical compound found in rock, concrete and brick.