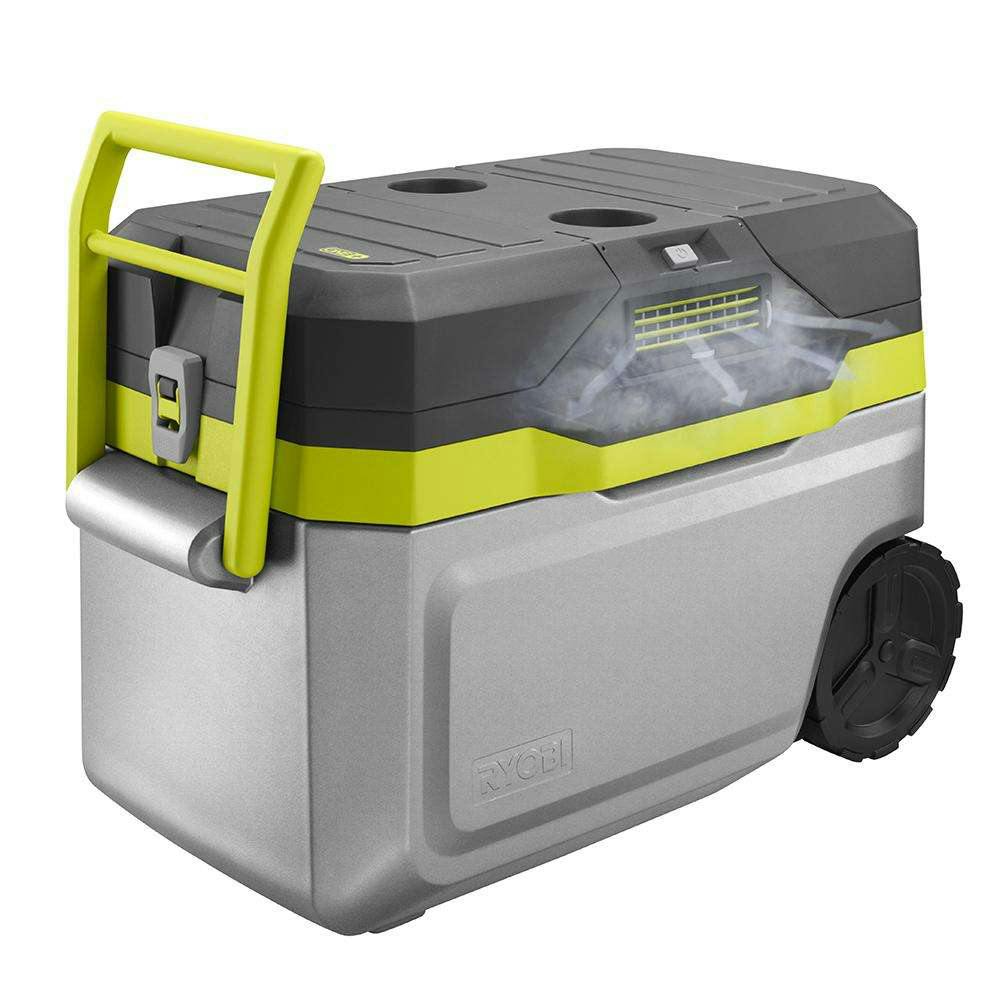 The latest brand to jump in on the cooler craze is tool maker Ryobi with a 50-quart model that will not only keep your drinks cold, but cool you off in the process.
While it's not a full stop AC unit, the Ryobi Air Conditioned Cooler acts as a sort of swamp cooler, using an 18-volt battery to power a fan that sucks in the cold air inside the cooler compartment and blasts it out through a vent in the lid.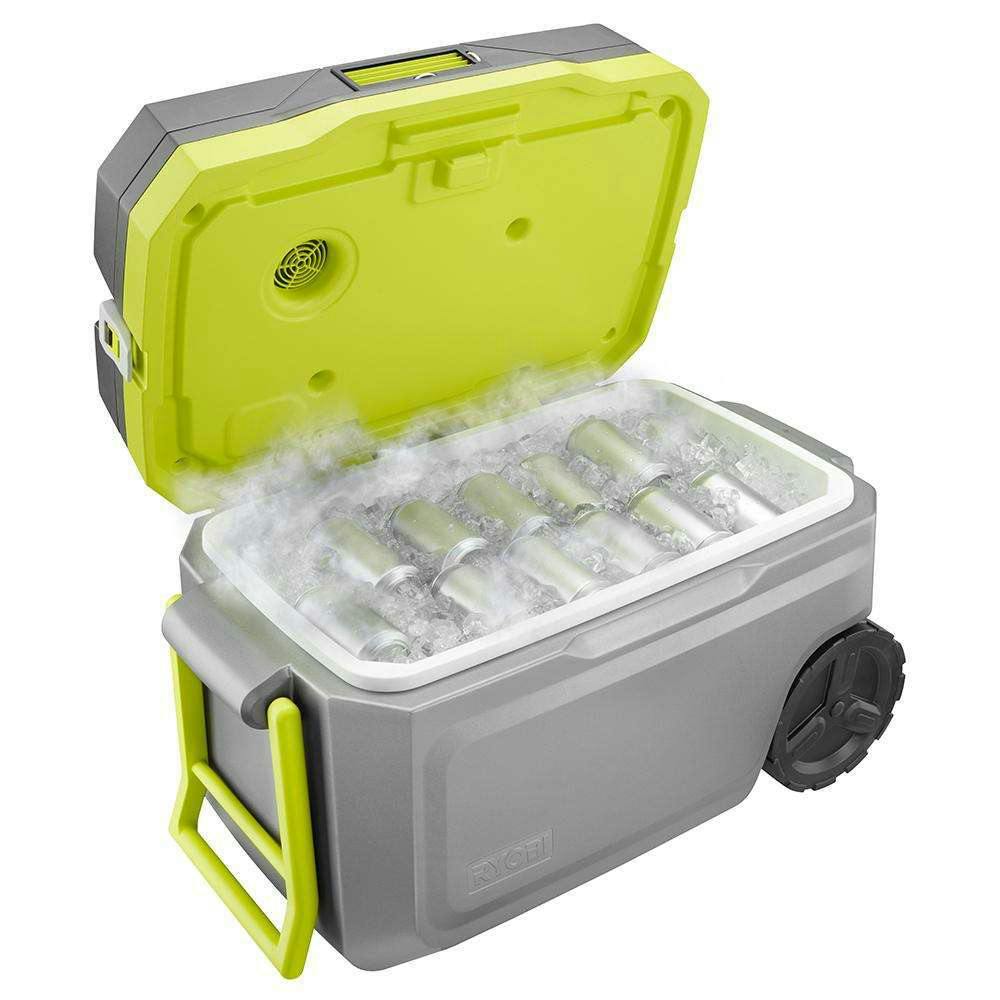 At $200 Ryobi's AC Cooler is much cheaper than a Yeti and actually brings a new trick to the table that's pretty clever. Plus it includes a Ryobi One+ battery and a charger. The only thing that would have made the AC Cooler better is the option to run it from a extension cord.
It's not going to cool off a whole room in a pinch, but it just might provide enough of a nice respite from the summer heat of the jobsite. You can grab one at Home Depot.