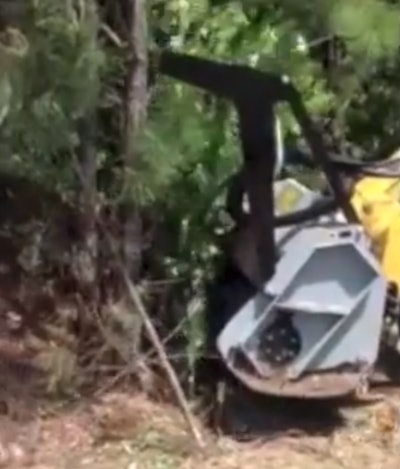 Designed for a variety of commercial and residential land clearing jobs, FAE's new DML/SSL mulcher attaches to low flow, 40-to-90-horsepower skid steers.
Available in two models—the 49-inch DML/SSL 125 and the 59-inch DML/SSL 150—the attachment has oversized rotor bearings, a double wall frame system and two sets of Hardox counter blades.
Contained within a completely enclosed "anti-dust" body, the mulcher has a hydraulic motor with adjustable displacement, quick attach plate and two-directional anticavitation and check valves. Additional features include an adjustable pushing bar, pressure gauge and a reversible blade.
[youtube pwDOdCLiKSE nolink]